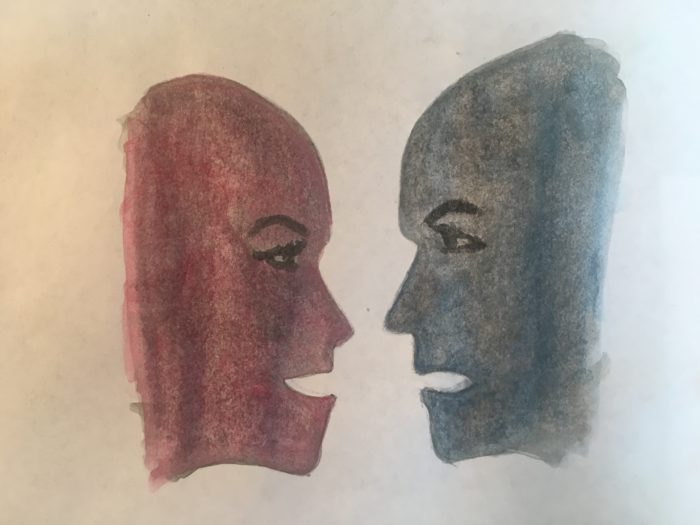 A Consultation Service and psychotherapy for twins and the parents of twins
It is not uncommon for twins to experience difficulties in the relationship between them. I offer consultations and ongoing short term psychotherapy for twins who have not been able to resolve issues between them and need a safe space to explore what has gone awry and how best to attend to it. I also offer consultations to parents and others involved with twins who feel in need of some help in dealing with them.
Based on my expertise gained over many years of working psychotherapeutically with twins, and on extensive research, I have written two books, edited a third book,  and written a number of papers on twin relationships and development – see publications, where you can read the papers or find information about the books.
The first book, "The Twin in the Transference" (2004/14), offers an in depth exploration of the essential nature of the twin relationship; the development of twins; the relationships between the family and the twins; and relationships between twins, and with the outside world. I highlight the importance of recognising the factors that affect twins in the therapeutic setting where twinning will occur between the patient and the psychotherapist. I am particularly concerned about enabling twins to develop as individuals within the twin relationship while still maintaining their deep connection with each other.
Twin relationships have long been a source of fascination to us, and have aroused both idealisation of, and fears about, twins. This fascination and dichotomy is reflected in cultural and religious practices around the world. The way twins are portrayed in literature gives us further insight into our perceptions of the twin relationship and what the twin relationship represents for us. I explore these themes in the second book, "The Twin Enigma. An Exploration of our Enduring Fascination with Twins" (2016).
The consultation service I offer  may be of help to twins and others, parents, careers, siblings or anyone involved with twins:
for twins who encounter difficulties in their lives or relationships, the opportunity to explore what is going on between them and what help might be most useful to them in resolving their issues.
for parents of twins, to provide the opportunity for them to discuss and explore any issues that arise in their relationship with and management of their twin children.
for partners or spouses of twins, where powerful twinning processes may occur, affecting the relationship.
for psychotherapists working with twins to help them recognise the twinning processes active in the transference relationship.
I supervise research into twin relationships, and I offer consultation and supervision for practitioners, researchers and authors on the subject, with a particular focus on the nature of the unconscious dynamics in the twin relationship and how this will be played out for anyone working with twins.